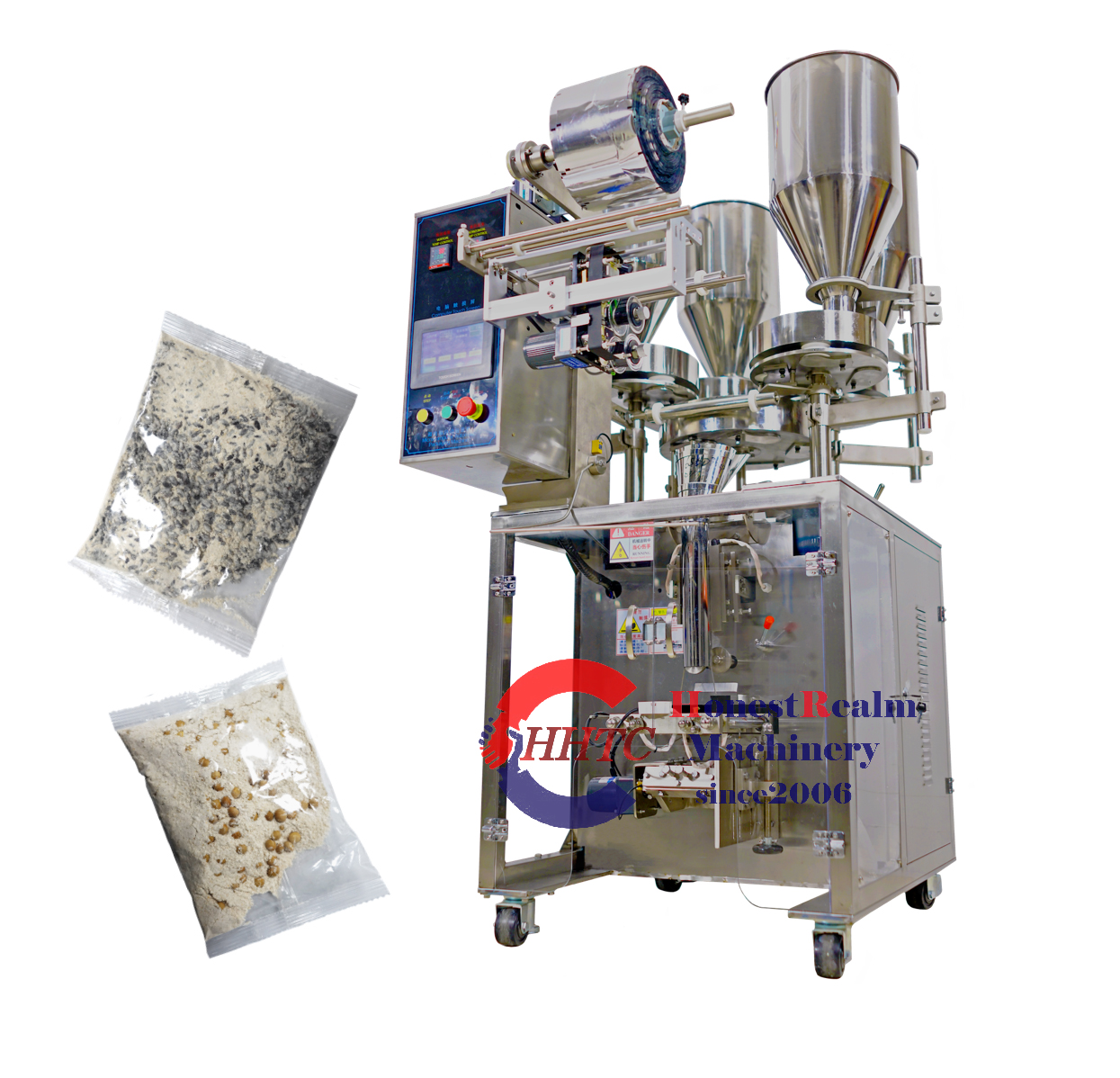 Characteristic:
1. The machine is suitable for food products of particles, powder, liquid, paste and others measurement packing.
2. All the works of bag making,measuring,filling,sealing,cutting and counting can be done automatically,at the same time,it can also according to the demand of customers printing batch number and other functions.
3.The touch screen operation, PLC control, drive stepper motor to control the bag length,stable performance,easy to adjust and accurate detection.Choose the intelligent temperature controller and PID control to ensure the error range of temperature controlled within 1 degree Centigrade.
4. Packing material:BOPP/Polyethylene, Aluminium/Polyethylene, Paper/Polyethylene, Polyester/Aluminizer/Polyethylene, Nylon/CPP and so on.
Sealing Type: Three sides/Back sealing Sealing
Technical Parameters:
Measuring Scope: 1 - 20g(3 - 100 ml);
Bag Size: L: 30 - 170 mm, W : 30 - 140 mm;
Packing Speed : 30 - 60 bags/min;
Dimension ( L * W * H ): 1450 * 1050 * 1900 mm;
Weight: 400 kg;
Total Power: 220V / 50Hz / 1.4kw.