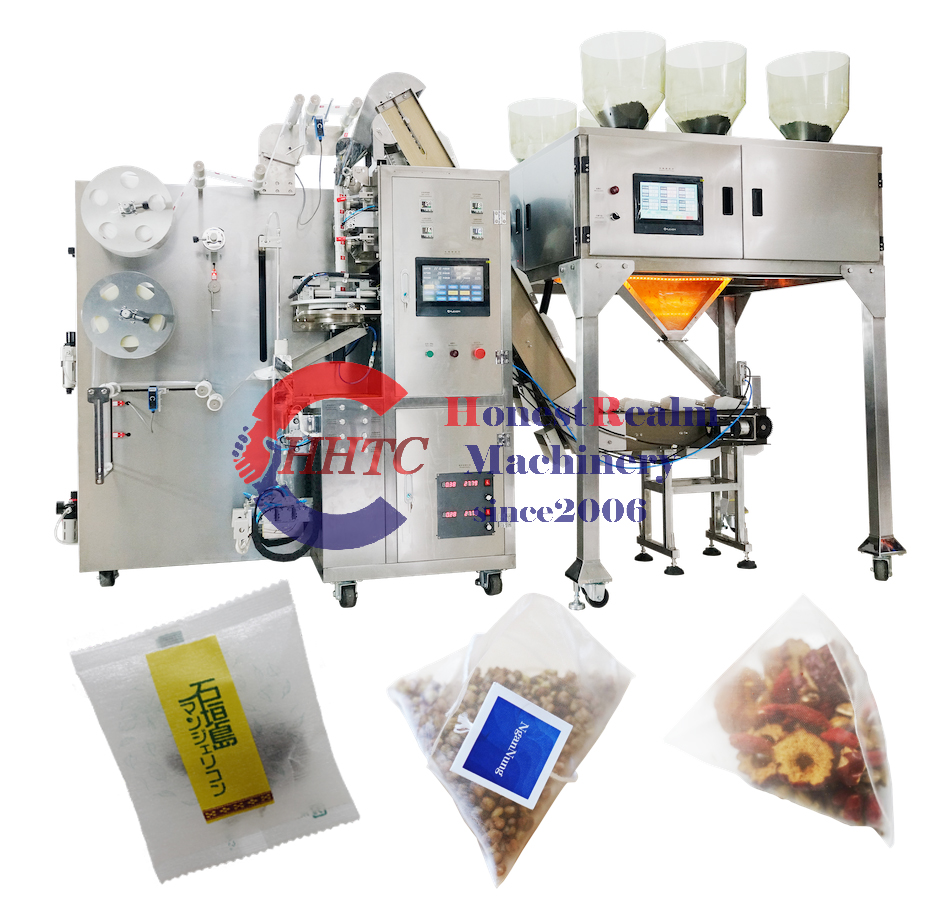 Characteristic:
1.The machine is suitable for the green tea,black tea,scented tea,coffee,Chinese tea,health tea,herbal tea,granule and so on.
2.This unit can perform either flat bag or triangle tea bag.
3.The machine can automatically finish load,measuring, bag making,sealing,cutting,counting,finished product
conveyor,and other functions.
4.Adopt the imported ultrasonic sealing,use the electronic scale metering to cutting-stock,perfect sealing,cutting-stock accuracy.
5.Packing material:Nylon,Polyester net,non-woven fibries,corn fiber(Food grade).
Sealing Type: Three sides sealing /Three-dimensional sealing.
Technical Parameters:
Measuring Scope: 1 - 7g;
Inner bag size: L: 80 - 140mm, W: 80 - 130mm;
Outer bag size: L: 40 - 80mm, W: 60 - 80mm;
Packing Speed: 40 bags/min;
Dimension (L * W * H): 1910 * 1836 * 2497 mm;
Weight: 800 kg;
Total Power: AC220V / 50Hz / 3.8kw;
Gas source: ≥0.6m³